3 Ways Legal e Billing Software Can Better Support AFA
How do you currently bill your clients?
Maybe you're one of a growing number of lawyers that has completely embraced alternative fee arrangements to align your client's perception of value with pricing that fairly compensates for your experience and time.
The client is happy, and you're happy.
But at the end of the day, they still have to pay their bill. And making it easy for your clients to do so is another step in providing a client-centric legal services experience.
This means making it easier and more convenient for them to pay their bill.
Think about it. Back in the day, we had to drive to the bank, wait in line with invoices in hand, and pay our bills through a bank teller. Or you would have to go to the office of the company you were dealing with and physically pay your bill at the front desk.
Most of us can't imagine doing such things these days. One, it would take way too much time. And secondly, even just getting your hands on a paper bill might be tough, considering many industries switched to online billing years ago.
The point is, if you haven't embraced legal e billing software at this point, whether you're a solo practitioner or run a law firm, chances are that the lack of convenience is affecting a few aspects of your law firm:
Your realization rate
The efficiency of your legal professionals
Your ability to offer a holistic client-centered experience
Why?
Well, when clients are paying their bills online for every other service they use but have to make the trip to your law firm or call you to process a credit card. They'll either wait until the last minute or forget entirely. This can affect your realization rate.
Now you have colleagues reminding clients to pay their bills, taking that much-needed time from other projects and clients. Plus, it negatively affects the client experience by making bill payments more difficult than needed.
A client could have the best experience with your law firm throughout the entire legal matter, but if their last interaction with you is unnecessary difficulty paying a bill, it's like missing the last piece to a puzzle. It's frustrating.
In this article, we'll explore legal e billing software from the ground up, including what it is, the different types that are out there, and the benefits it provides.
What is Legal e Billing Software?
While law firm time and billing software helps lawyers and legal professionals accurately track their time for different projects and use that information to create an invoice, legal e billing software goes further by adding automations to a law firm's billing workflow, and allows clients to pay their invoice online.
How Does Legal e-Billing Software Work?
At a high level, legal e billing software allows a law firm to automate its billing workflow, including submitting, reviewing, and approving client invoices. For instance, if a lawyer submits information to create a client invoice but some required information is missing as per your law firm billing policies, the system can automatically reject the invoice.
On the other hand, legal e billing software can also automate invoice creation to ensure consistency in other ways, such as making sure that matter deliverables are listed in a certain order, and that the invoice is formatted in the same way every time.
From there, the software automatically generates an invoice which can then be sent to the client. The client then pays their bill online. The software itself can be a standalone billing solution or integrated with common online payment platforms like PayPal, LawPay, and more.
Types of Legal Electronic Billing Software
| | |
| --- | --- |
| Legal Electronic Billing Software | Description |
| Quovant | This legal e billing software combines spend management and analytics software to provide context and insights into how your law firm spends its budget. It also uses AI and machine learning categorization to aid with spend management insights. |
| Clio Payments | As a legal e-billing software solution that compliments Clio's practice management software, Clio Payments integrates payments within your law firm's existing workflow, taking matter, time, and client information into account when creating invoices. |
| LEAP | By combining an online payments portal (RapidPay) with the ability to accept payments through mobile or desktop, LEAP allows law firms to easily move away from in-office payment terminals. Invoice creation with itemized fee lists are also created within the software. |
| SimpleLegal | This legal e-billing software combines matter management, vendor management, reporting and analytics, and of course, e-billing into one convenient solution. |
| Thomson Reuters eBillingHub | As a legal e-billing software solution from a well-known legal entity, eBillingHub promises to improve cash flow, increase law firm efficiency, and maximize revenue. The software also allows for scalable invoice creation, meaning it's easier to create a large number of invoices at one time. |
| CaseFox | What sets CaseFox apart as a legal e billing software solution is its ability to integrate with software such as Quickbooks, PayPal, LawPay, and more to enhance payment convenience, accounting capabilities, and billing automations. |
| LeanLaw | With the ability to create customized invoices and integrate with the Quickbooks Online Platform, LeanLaw is a complete accounting, billing, and payment solution. |
You might have noticed that these legal electronic billing software options can do more than just facilitate payments. In a lot of cases, they also have practice management features, provide information about law firm spending, and much more.
This is because at the end of the day, every task, billable or non-billable, has a relationship with billing in some way. For example, even though creating and distributing invoices would be considered a non-billable task, it still affects billing efficiency and needs to be tracked to ensure efficiency. By providing a way to do this within the legal e billing software, the legal tech companies make their product more attractive.
Legal e billing software is also often found as an additional feature with practice management software, mainly due to the fact that these offerings (especially the bigger companies like Clio) typically offer billing management software as part of their holistic practice management solution.
Benefits of Legal e-billing Software
Benefit

Description

Save time and money with optimized billing workflows

Analytics from legal e billing software provide insight into your law firm's spend management, allowing you to make data-driven process and workflow changes
With automations, less time is spent creating, managing, and distributing invoices, reducing administrative time

Improve billing accuracy & compliance

Through automation, human error is completely removed from the billing equation, meaning more billing accuracy by default
Legal e billing software can automatically analyze line items in invoices to ensure they match with the master contract, and reject items that do not, flagging them for additional review

Get paid faster and improve cash flow

Clear and accurate bills that are easier for clients to understand have a better chance of being paid on time
Allowing clients to pay their bills online is more convenient, thus meaning it's easier for clients to stay up-to-date with payments

Contribute to a client-centric experience

Adding convenient payment options for your clients contributes to a positive service experience, as clients can pay their invoices anytime
67% of clients look for a lawyer that offers both remote and in-person counsel (if hiring a lawyer for the first time) while 79% look for a lawyer offering remote counsel if they hired a lawyer in the past (2021 Legal Trends Report by Clio)

Ability to gather spend data

Spend data provided by legal e billing software helps law firms understand where their budget is going, and aids in forecasting for upcoming projects
Greater insight and predictability in legal spend helps provide short and long-term cost savings

Easier to bill multiple clients

Legal e billing software can keep track of financial information for many different clients, eliminating the need to use spreadsheets or Word documents as your client base grows
When it comes time to bill a client, information stored in the legal e billing software is automatically reconciled to create a bill for each specific client at the touch of a button
3 Ways Legal e Billing Can Support Alternative Fee Arrangements
Forward-thinking law firms are embracing all sorts of technologies and processes that ultimately fall under one umbrella: providing a more client-centered approach to offering legal services. Alternative fee arrangements are part of this line of thinking. Since AFAs are a pricing strategy that more and more law firms are adopting, it makes sense that legal billing software offerings would adjust to support them.
Let's take a closer look at some of the ways that legal e billing software supports AFAs:
1. Supports a Client-Centric Law Firm
These days, catering to the individual client is a recipe for business success, especially for the legal industry. AFAs provide better price certainty and transparency for clients, while at the same time encouraging law firms to price their services based on the value they provide to their clients — rather than focusing on the billable hour.
Legal e billing software goes hand-in-hand with AFAs in terms of following that client-centric goal; it allows easy payments online, making it more convenient for the client to pay their legal bills. This contributes to a positive client experience, the goal of AFA pricing.
2. Makes it Easier to Bill Clients
While AFAs contribute to a more client-centric legal services experience, managing them without a plan can be challenging. Ideally, a law firm would support its AFA pricing structure by using software to help with its management, such as AltFee. As a pricing and collaboration tool, AltFee helps law firms not only effectively manage their AFA pricing but also provides a way for internal stakeholders within the law firm to come together and collaborate on pricing strategies.
Legal e billing software can handle complex AFA billing arrangements and automate much of the billing workflow. This includes things like invoice structure, auto-fill (where the software automatically fills in client info retrieved from a CRM or other program for accuracy), reviewing (if a more senior lawyer needs to review an invoice before it goes to a client), and much more.
From there, the legal e billing software can automatically reconcile this information and generate a bill to send to the client — which they can then pay online.
3. Helps Determine Scope for Future Projects
Even though a law firm is using AFAs, time, fees, and other expenses may still need to be recorded to ensure that they align with what was originally set out in the project. This can be automatically recorded using legal e billing software, rather than the lawyer having to record this information manually.
From there, the law firm can use that information to help determine the scope for future projects and adjust the pricing accordingly. For instance, if a lawyer estimated that they would take 10 hours to draft a document but it actually took them 15 hours, the law firm may charge more for a similar project in the future.
FAQ
What is the best legal e-billing software?
The best legal e-billing software is largely subjective. Different law firms will have different needs when it comes to translating pricing into invoices, managing client financial information, and optimal invoice structure.
What this means is that in order to choose the best legal e-billing software for your law firm, you need to determine:
What financial information you want the legal e-billing software to store and how your law firm will benefit from that. Of course, this is keeping in mind local and federal laws and regulations regarding legal accounting
What your goals are with client billing. Do you want to offer your clients a portal where they can log in and pay their bills, or are you fine with e-transfers, Venmo, or PayPal payments?
Whether the legal e-billing software you're looking at can handle the volume of clients that you currently have (potentially multiple clients making payments at the same time) and whether it's scalable as your firm grows
What are my options for legal e billing software?
For legal e billing software, there are really two different options:
Use legal practice management system that includes legal e billing software built into the overall program
Use software that integrates with tools that your accountant already uses, such as Quickbooks
SimpleLegal is an example of legal e billing software that offers an all-in-one solution for billing and invoicing, while LeanLaw relies on integration with accounting software.
Is legal e billing software secure?
Law firms that are planning to switch to legal e billing software might be concerned about security. However, many well-known companies that offer legal electronic billing solutions know that law firms need to comply with security practices for cloud law firms, including payment security, and therefore have taken the necessary steps to ensure that their software is secure.
Examples of security features you can look for in a legal e billing software solution include:
PCL (Payment Card Industry Data Security) compliance
Regular, secure backups
Use of secure data centers
Secure coding practices
What are some additional considerations with legal e billing software?
While legal e billing software provides a wide range of benefits, there are some considerations that you should keep in mind when seeking it out:
Vendor costs. Whenever you use a third-party vendor to handle payments, you'll be charged per transaction. If you're processing a large number of transactions, these costs may be surprising. It's a good idea to gain a complete understanding of transactional fees that your law firm will be responsible for in advance and adjust your billing strategy accordingly.
Rejections and appeals. Invoices that are rejected are usually done so because of the lack of compliance with billing guidelines, vendor-specific requirements were not followed, or via a client's discretion.

Thomson Reuters

suggests that rejected e-bills can be costly for law firms, so taking steps to avoid them as much as possible is a must. This includes taking advantage of the automations available in legal e billing software to validate against your firm's billing guidelines.
Managing e billing. Whether you plan to have someone solely manage your e billing solution or plan to distribute the workload, it's important that you have a plan for the workload that comes with managing a legal e billing solution. Having a centralized team of coordinators (or one coordinator, depending on the size of your firm) is one solution that you can consider.
Summary of Legal e Billing Software
For future-focused law firms, using legal e billing software is an obvious choice. Being able to provide clients with a convenient, effective payment solution that doesn't require them to leave their house and drive to the law firm saves time and money for both the client and the law firm.
Embracing legal e billing software means showcasing your law firm's commitment to a client-centric experience. For instance, if you already offer your clients the ability to connect with their lawyer through a virtual platform like video conferencing, or log into a portal provided by your practice management software to view the current status of their case, using legal e-billing software is a logical next step.
The main benefits of legal e billing software center around the following:
Time and money savings
Increased accuracy and compliancy with billing through automations
Improved cash flow by making it easier for clients to pay their bills
Part of providing a client-centric experience with payment convenience
Better spending management by using billing data to determine budget spend improvements
Easier to bill multiple clients at the same time
But while legal e billing software is one way that law firms are moving into the future with more client-centric legal services, the other way is through AFAs. If your law firm has already embraced AFAs as a central part of your pricing strategy, then congratulations! But to use AFAs most efficiently and effectively, you'll need software to help you manage them.
That's where AltFee comes in. As an AFA pricing and collaboration tool, AltFee makes managing your law firm's AFA pricing strategy straightforward and easy. Get a demo today and see what all the fuss is about!
Start Earning More Revenue with Fixed Fees
Break free from hourly pricing and take the fear out of scoping and pricing client projects to start maximizing profitability.
Book A Demo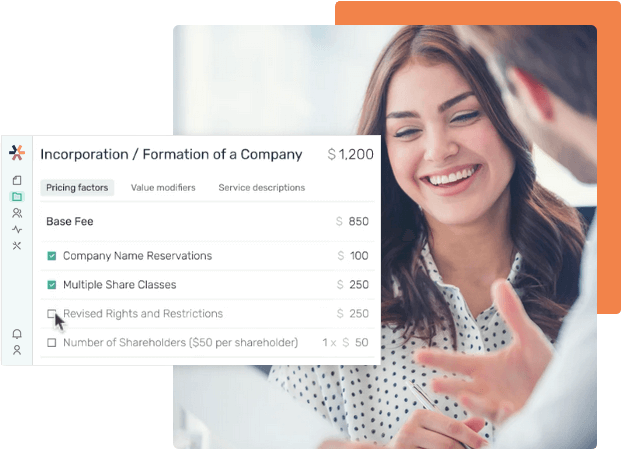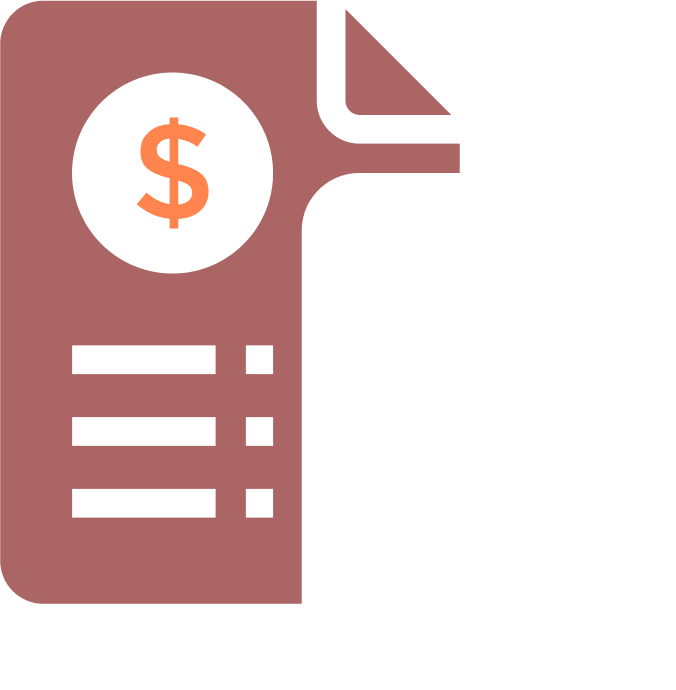 ROI Calculator
Interact with our ROI Calculator to compare an hourly project with an AltFee project, and you'll discover:
what the firm-wide impact could be annually
how much your firm could financially benefit on a single matter