What to Look for in Case Management Tools
Choosing the right case management system for your law firm can seem daunting, especially with the large number of offerings out there. Ease of use as well as a good balance of features to price are two great considerations, but there are more capabilities that you should look for as well:
Security. A cloud-based secure platform is the gold standard for case management software in today's world. This ensures legal professionals can access information from anywhere and communications are encrypted.
Integration. Compatibility and connectivity with your firm's current tech stack is essential to keep things running smoothly and ensure information stays updated in every system.
Customization. Every law firm will have their own processes, policies, and procedures, meaning that a case management system should be adaptable to that fact. Customizable checklists, forms, and document templates are a few examples of customizations that you should look for.
These high-level considerations are a good starting point, but let's get into more detailed features of case management systems that you should be looking for.
6 Key Features of Case Management System Software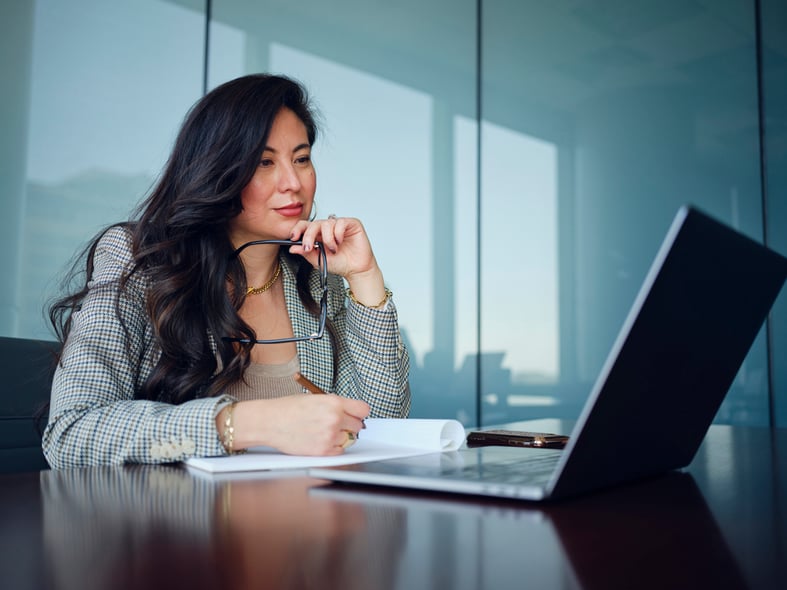 | | |
| --- | --- |
| Case Management System Software Feature | What It Does |
| Client intake | Centralizes client information and streamlines the intake process by using customizable client intake forms, sending automated welcome emails with next steps or instructions, and more. |
| Workflow and scheduling | Streamlines workflow and makes scheduling easier by having one place to assign and prioritize tasks, keep track of deadlines, and send automatic reminders. |
| Secure communication and file sharing | This ensures that communications and files are always secure, whether they be shared through a self-service client portal, email, or within the case management system itself. |
| Matter and document tracking and management | Allows changes, updates, and other details affecting specific cases and documents to be viewed in one area (sometimes in real-time) so that nothing falls through the cracks. |
| Access control | Allows permissions to be set to control access to sensitive information and documents, while still allowing users to access other parts of the system. |
| Improve colleague and client communication | By having a case management system as the one source of truth for your law firm, communications can be streamlined and controlled. |
Recommended Law Firm Case Management Systems
1. Clio
Clio is one of the market's most popular case management systems, and for a good reason. It's feature-rich, user-friendly, and comes with a robust support system.
Stand out features:
Document management
Billing, payments, and accounting integrations
Client portal (client communications and intake)
Time and expense tracking
Project management
Reporting and analytics
Clio works in sync with Altfee so client information stays up-to-date between the two systems when changes are made. Whether you're scoping and pricing matters in AltFee or managing your clients in Clio, information will automatically update in the appropriate system, saving you time and ensuring consistency between platforms.
2. Practice Panther
From young start-ups to large law firms, Practice Panther is a great case management system for all types of practices. Its focus on automating law firm workflows is one thing that sets it apart.
With Practice Panther, you can:
Create and automate custom workflows
Get real-time insights into your practice's performance
Integrate with over 30 software applications
Practice Panther also offers a wide range of features, including
Case management
Billing and payments
Time and expense tracking
Case management
Reporting, accounting, and integrations
3. MyCase
With MyCase, you can manage your entire law firm from one centralized platform. It's a great option if you're looking for a comprehensive case management system to make your life easier.
MyCase comes with a wide range of features, including:
Document management and e-signatures
Billing and invoicing
Client intake forms
Time tracking
Case analytics and management
MyCase also offers a wide range of integrations to manage all your data in one place. Some of the software applications that MyCase integrates with include:
Accounting software
Billing software
Calendar and scheduling software
Client relationship management (CRM) software
This makes MyCase another significant addition to your list of considerations for case management software to help improve your firm's efficiency.
Conclusion
Case management software is just another legal technology tool that contributes to a client-centric, efficient, and purpose-driven law firm. Using case management software as the central hub of your law firm's operations guarantees your legal professionals a single source of truth, and eases communication challenges.
A large part of offering a client-centric legal services experience is being able to present pricing to your clients confidently. AltFee allows your law firm to accurately manage your different alternative pricing structures with built-in pricing templates, the ability to leave comments and feedback, and much more. When integrated with a case management system such as Clio, AltFee becomes part of the core software experience for your law firm.

See AltFee in action today by getting a demo.
Start Earning More Revenue with Fixed Fees
Break free from hourly pricing and take the fear out of scoping and pricing client projects to start maximizing profitability.
Book A Demo