Legal Software Overview [Types, Challenges, Best Software & More]
Thinking about joining forward-thinking law firms by increasing your tech?
You're not alone.
The pandemic both taught us lessons and put a big red "X" on the things that we, as a society, need to change. One of those things is that businesses that haven't yet embraced the fact that we are currently living in an age of technology are quickly falling behind.
It's no longer an option for organizations to choose not to embrace technology in every aspect of their operations, whether it's using a cloud-based CRM to manage, track, view, and share client data, or implementing an online payment system.
But at the same time, buying up every piece of legal tech software and expecting it to magically make your law firm more productive isn't going to work.
Instead, careful attention should be paid to the types of legal software you need, what potential challenges you can anticipate, and finally narrowing down a list of software considerations are the basic steps you need to take before taking the legal technology plunge.
Types of Legal Software
Depending on the type of legal work your practice does and what your goals are with legal software, you might want to implement more than one software solution.
Common types of legal software for lawyers are outlined below, including a summary of what solutions they provide for law firms both large and small.
Law Firm Pricing Software
Every law firm should have a comprehensive pricing system, whether they use billable hours or AFAs. Law firm pricing software helps legal professionals manage every aspect of their pricing, so clients can be provided with upfront price certainty, and lawyers can benefit from improved scoping accuracy, and update/improve their pricing over time by looking at previous projects.
In some cases, law firm pricing solutions are integrated with law practice management software, which is often a catch-all solution to manage the majority of law firm operations. This includes case management, scheduling, workflow, document management, accounting, and pricing collaboration software.
AltFee allows legal professionals within a law firm to collaborate on pricing for legal matters through easy-to-use software. Pricing guidelines (templates) can be easily created and modified for each client, and stakeholders can leave comments and feedback for specific projects. This allows you to adjust and fine-tune your pricing over time, giving you more confidence when presenting pricing to clients.
Start Earning More Revenue with Fixed Fees
Break free from hourly pricing and take the fear out of scoping and pricing client projects to start maximizing profitability.
Book A Demo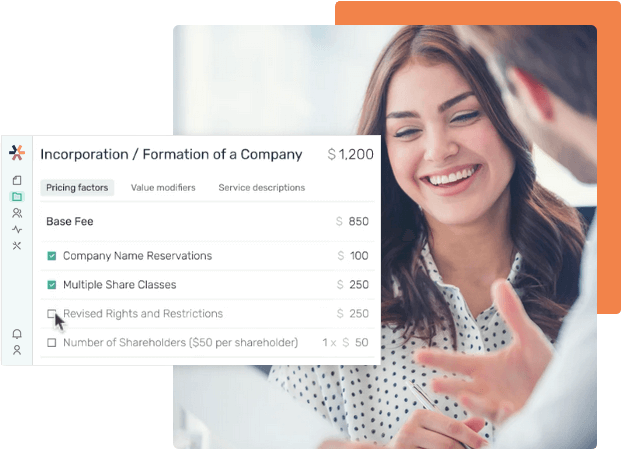 Cloud Based Legal Software
There is some contention among legal professionals as to whether cloud based legal software is secure enough, especially with rules surrounding how a cloud law firm handles client data storage.
However, cloud-based software is almost always inherently secure, but cloud security is a shared responsibility between hosting providers and customers.
Cloud hosting providers like Google, Amazon, Microsoft, and other large companies are constantly updating and managing the security of their cloud services (application, platform, and infrastructure) to protect from the latest exploits.
The customer, on the other hand, is responsible for handling things like user and network security, data security, application security, workload (e.g. database), and endpoints (any device that is connected to the cloud, such as laptops, desktop computers, and mobile devices).
All of these user security considerations can be handled with the help of software (e.g. Virtual Private Network (VPN), firewalls, multi-factor authentication, etc.) and basic user education on internet security.
When choosing cloud-based legal software, it's important to know where and how data is stored so you can ensure that you're meeting jurisdictional requirements.
Software for Criminal Lawyers
Criminal law often has a lot of moving parts, so software for criminal lawyers has been developed to act as a central hub to store evidence, contact information, communications, and more. Criminal law software also often automates some tasks to reduce the likelihood of errors. For example, reminders for case deadlines can automatically be created based on court dates.
Popular software for criminal lawyers includes:
AbacusLaw, which offers workflow automations, document management (including autofill), communications management, and more in one centralized location.
Thryv provides an all-in-one case management solution that includes a CRM, time tracking, and invoicing.
CaseFox is criminal law management software that organizes and keeps critical case details secure and easy to access at all times.
Software for Property Lawyers
Real estate law software, or software for property lawyers, helps lawyers keep track of important dates, and transactions, and automate some aspects of their workflow process to reduce administrative burden. They can also often use the software to upload or create document templates, which the software then uses client data to fill in contact information and matter details as needed.
Popular software for property lawyers includes:
RealtiWeb is a Canada-specific conveyancing software that lets you create documents, host virtual signing meetings, manage files, and more.
SmokeBall allows you to streamline workflows with automations, autofill document templates, keep track of communications, and more.
PracticePanther offers time tracking, document management, transaction management, and more.
Free Software for Lawyers
For solo practitioners or smaller law firms on a tight budget, free software for lawyers is a big draw. Many free legal software offerings include similar features and benefits compared to their paid counterparts but are typically limited. For example, instead of unlimited storage for case files and other information, the software might limit storage to up to 5 cases.
Popular free software for lawyers includes:
CaseFox is free web-based task management and case management software (for two active users and up to four cases) that can be integrated with DropBox, Box, and Google Drive.
JarvisLegal offers document drafting, comments, automatic time tracking, and more for free for up to 5 cases.
LegalSuite offers unlimited billing, client management, scheduling, and more via a 30-day free trial.
Challenges of Legal Software
Legal technology solutions have a lot of benefits that make the lives of legal professionals easier, whether they are lawyers, paralegals, office managers, or hold another position in a law firm.
Using legal software may be the way of the modern law firm, but that doesn't mean that it's free of challenges.
Common issues that may present themselves when implementing or using legal software include:
Onboarding or Setup Costs
With any new software, there will inevitably be onboarding and setup costs. While these are normal, any law firm implementing new legal software should create a clear onboarding timeline in advance to prepare for data transfer. They should also be aware of any setup costs, as software providers do not always include setup fees in their subscription pricing. Some providers may not offer comprehensive onboarding at all, while others may include both free and paid options that you can choose from depending on the needs of your organization.
In short, onboarding and setup and the costs associated with them will vary based on the complexity of the legal software you're purchasing.
For example, with AltFee, onboarding demos are included with your subscription pricing. Because the software was built to be intuitive and user-friendly, getting started with the software is straightforward, especially after a few demo sessions that show you how to capitalize on the software's features.
Implementation Timeline
New software takes time to implement properly. If you're not switching from a previous software solution, then the main time sink would likely be data entry and connecting with standard programs (e.g. Outlook, Gmail, Slack, etc.). But if you're switching from your current solution, then more time is likely needed. There really isn't a set standard for how long a typical software implementation takes, as there are so many different factors to consider with each individual business, but sources suggest anywhere from a few weeks to a few months.
To reduce the amount of downtime for longer implementation schedules, most legal software providers will implement the new software alongside the old, and move information over slowly. This often means that both legal software programs are used simultaneously until the new one finally takes over.
Learning Curve
Depending on the software you choose and the tech-savviness of the legal professionals at your firm, there may be an extensive learning curve. Although user-friendliness and intuitiveness are the goals of most legal software, the rule of thumb with any software is that the more features and functionality it has, the more time it takes to learn how to use the software effectively.
In many cases though, working through the learning curve period is worth the effort. Once your legal professionals know how to use the software effectively, then productivity should increase.
Compatibility with Current Systems
Most businesses, law firms included, have a variety of software programs in their tech stack that helps them perform daily work. If you're using standardized software like Gmail or Outlook for email and scheduling, or Microsoft Office 365 for document creation and management, then it's likely that the legal software you choose will offer some sort of compatibility with these programs.
Top legal software offerings usually provide out-of-the-box integrations, which just means that connecting with popular programs like the ones mentioned above can be done quickly and easily, with no modifications to the software needed.
Compatibility with less popular pieces of software might require deeper modifications to the legal software so they both talk to each other properly, and in some cases, it might not be able to be accomplished. In this case, switching to compatible software solves the issue, but then you're also looking at more time added to your implementation timeline.
Legal Software Selection Considerations
When you're trying to decide what legal software to purchase and implement for your law firm or practice, it's important to make sure that you're matching the right software with your wants and needs.

Here are some examples of what you should consider:
Ease of Use (how easy the software is to pick up and use with minimal training)
Match Features with Goals (e.g. process automations can reduce time spent on administrative tasks)
Security (how and where client data is stored, ensuring it meets jurisdictional requirements for data storage)
Future Proofing (ensuring that software will be usable for at least 5-10 years)
Scalability (whether it will support your law firm's growth)
In the analysis below, we chose software programs that meet these considerations, and also that act as complements to AltFee's legal pricing software.
4 Best Legal Software Programs to Use With AltFee
Many law firms today offer alternative fee arrangements to their clients, which just means any form of pricing that's not billing by the hour. It's all part of matching law firm pricing with an increased focus on improving the client experience with legal services.
While AltFee stands out in the world of legal software offerings for being focused on effective pricing management for law firms, it's just one part of a complete law firm management solution.
For this analysis, we're focusing on how AltFee works with different types of popular legal software programs, starting with an explanation of AltFee and the exact solution that it provides.
What is AltFee?
Managing your AFAs efficiently often requires software. With AltFee, you can not only set pricing templates for different legal matters, but you can also collaborate with your colleagues directly in the software with comments and feedback, consolidating and capturing pricing learnings while eliminating the need for back-and-forth emails or messages when discussing legal pricing. Template Guidelines act as the starting point for each new client project and can be customized and collaborated on using a suite of built-in collaboration features.
Start Earning More Revenue with Fixed Fees
Break free from hourly pricing and take the fear out of scoping and pricing client projects to start maximizing profitability.
Book A Demo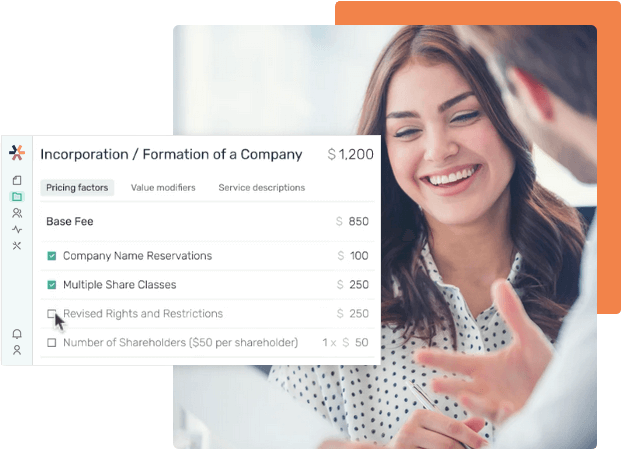 Complimentary Software Option #1 - Clio
As one of the more well-known legal management software providers, Clio provides a full suite of solutions that benefit any law firm. From billing, case management, and document automation, Clio helps law firms manage every aspect of their business operations.
At AltFee, we consider Clio legal software to be complementary software to our offering. While Clio may be equipped for billing clients, it doesn't offer the easy template pricing features or collaborative environment that AltFee does.
Here's an example of how you could use these two legal software programs together. First, AltFee would be used to set out initial AFA pricing for different legal matters, and facilitate the collaboration of legal professionals and stakeholders to determine the right pricing for each individual client. At the same time, case management, document drafting, and client information would be stored using Clio's software and would be referred to as needed to scope out a legal matter and help inform pricing decisions.
Complimentary Software Option #2 - Fidu
As a client experience platform, Fidu helps you scale your AFA legal business with automated workflows, client resources, contract development and management, and more. If you're looking for a client portal that can help you deliver content to your clients quickly and efficiently, then Fidu is for you.
While Fidu provides a front-end experience for clients while managing some more notable back-end processes, you'll still need software to help you manage your AFA pricing strategies. That's where AltFee comes in as a solution. With these two legal software programs working together, you can streamline your processes while delivering clear and effective pricing, informational resources, and contracts to each and every client.
Complimentary Software Option #3 - GhostPractice
As a legal practice software that allows you to manage client information, cases, trust accounting, and more, GhostPractice is similar to Clio in that it aims to be an all-in-one law firm management solution. It provides front and back-office solutions that aim to increase efficiency and productivity and easily integrates with Office 365.
As a law firm management solution, GhostPractice covers the basics and does it within an easy-to-use platform. But one thing that it doesn't offer is pricing management. Sure, you can track time and use that to inform a final bill, but if you're a law firm that's moved away from the traditional billing model in favor of AFAs, you'll want a more comprehensive pricing system.
AltFee can be used alongside GhostPractice in much the same way that we described earlier with Clio. While document management, automations, accounting, and task management would be handled in GhostPractice, pricing matters would be handled in AltFee. In this sense, Ghostpractice could be seen as a complementary software offering alongside AltFee.
Complimentary Software Option #4 -Moxo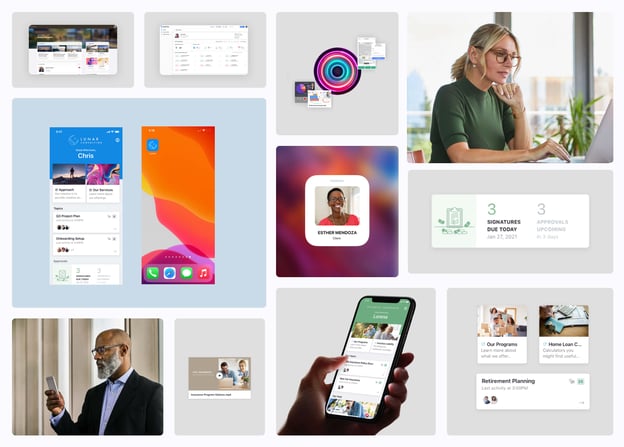 As a one-stop client interaction platform, Moxo allows law firms and lawyers to create workspaces for each case, where clients can benefit from an interactive service experience. Clients can access the platform through a mobile app or browser, and immediately be taken to a dashboard where they can see documents, deadlines, and points of contacts related to their case. It also has built-in secure messaging, support for digital signatures, document collaboration, video meetings, screen sharing, and more.
So how would you use AltFee alongside Moxo? AltFee would be used separately to this software, but Moxo is still worth mentioning as complimentary software because it supports a client-centric law firm. Think about it: Moxo provides a comprehensive front-end experience for clients and allows you to effectively manage your cases, while AltFee works in the background to facilitate the pricing and collaboration to support a client-centric experience.
Q&A
What is Legal Software?
Legal software is any application or program that can be used to manage legal processes that would typically occur at a law firm. Processes such as pricing, billing, trust accounting, case management, legal research, document management, and more can all be handled by various legal software offerings.
What is the best free legal software?
The best free legal software offering out there is going to be subjective. Every law firm has different needs with regard to how software features match their goals, so everyone is going to have a different opinion that reflects what works best for them.
That being said, the general consensus with free software is that open source is a great choice. The main reason is that with open source software, anyone can discover and fix security flaws, and many large open-source software programs have robust communities that work to quickly fix exploits.
With legal software, the top open-source and free offerings include:
Jarvis-Legal
CaseFox
Matter-Cat
Amberlo
ArkCase
What is a Legal API?
API stands for Application Programming Interface. It allows software developers to connect software applications and web services with other applications, like legal software. Different legal software programs may have their own API available to subscribers or purchasers of their software so they can implement the legal software into their law firm's tech stack.
Conclusion
When it comes to managing a law firm in today's day and age, the choice of whether to implement legal software or not is a no-brainer: without legal software, your firm is sure to fall behind in almost every aspect of operations, including general efficiency and productivity, but also with meeting client expectations.
These days, clients expect law firms to operate within the times just like any other business. This means they expect things like online payments to be available, and easy communication through email, messaging, video chat, and more. At the end of the day, if you want to be able to keep up with the changes in the legal industry and continue to attract and retain clients, using legal software throughout your everyday business operations is a must.
Many law firms have switched from the traditional hourly billing model to alternative pricing. We built our pricing software from scratch to support collaborative, effective pricing for law firms both large and small.
If you're interested in learning more about the ins and outs of AltFee's software, be sure to get a demo today!
Start Earning More Revenue with Fixed Fees
Break free from hourly pricing and take the fear out of scoping and pricing client projects to start maximizing profitability.
Book A Demo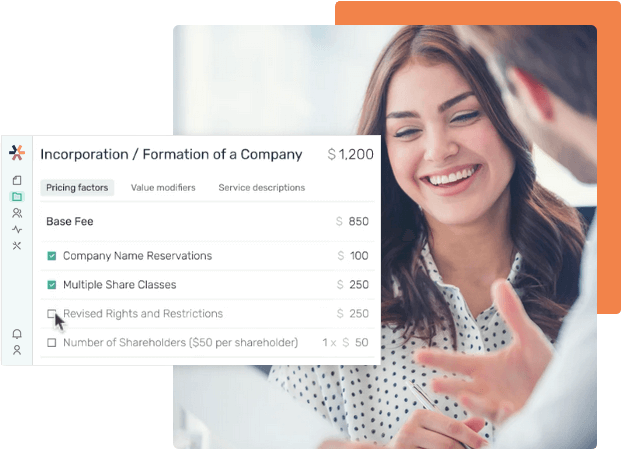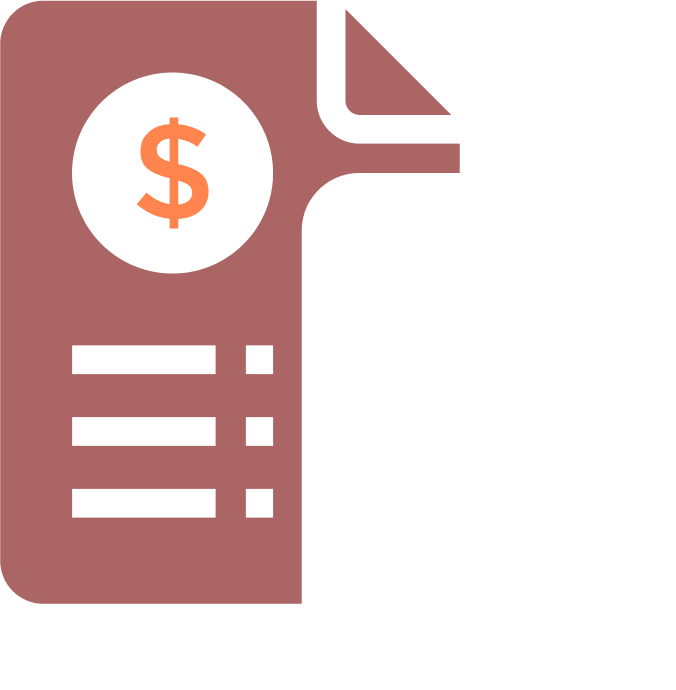 ROI Calculator
Interact with our ROI Calculator to compare an hourly project with an AltFee project, and you'll discover:
what the firm-wide impact could be annually
how much your firm could financially benefit on a single matter