An Outlook on Legal Technology: Services, Software, and Trends
Finally, the legal industry has been dragged kicking and screaming into the 21st century, with modern law firms embracing technology to make the jobs of legal professionals everywhere easier.
And that's not a shot at the legal industry in general. After all, law firms are dealing with serious matters every day, and if the tech isn't up to speed, then doing things the tried and true old-fashioned way is better.
But recent years have seen more and more law firms adopting technology solutions, especially if they are interested in being successful in an ever-changing marketplace.
This includes things like alternative pricing structures, client relationship management software, remote conferencing with clients, and much more.
So the question is, will we continue to see more cat lawyers in the future?
Well, let's hope so.
In the meantime, let's explore just how much technology in the legal profession has caused the industry to evolve, change, and grow for both lawyers and clients.
What is Legal Tech?
The legal industry has been around for a very long time, and with that comes firmly established ways of operating. Paper and pen were often the preferred methods of organization for most lawyers, with a slight shift to using word processors and spreadsheets when computers became commonplace. Today, technology has fully permeated every aspect of the legal industry, from the law firm to the courtroom.

Legal tech or legal technology refers to specific software developed to support law firms and legal professionals with their day to day operations, including:
Pricing out their services
Managing client projects
Managing client relationships and communications
Conducting e-Discovery
Resource management
The point of legal technology solutions is to make everything that goes into managing a law firm easier and more efficient so that lawyers can spend less time worrying about processes and procedures and spend more time actually practicing the law.
One source highlights the 2008 financial crisis for the legal industry's big push into tech adoption, as inefficient processes, pressure to cut costs, and a natural shift to using digital tools forced law firms to rethink the way they handle literally everything to do with their business. Others think that the pandemic forced law firms to embrace technology, as meeting clients in person to discuss legal matters, sign documents, and more was prohibited or extremely difficult to do safely. Then on top of that all, the climate crisis is also a major contributing factor to moving towards greener, paperless practices at an adoption level not seen before.
Whatever the reason (even if it's some combination of the above-mentioned catalysts) it's clear that legal technology is here to revolutionize the way law firms do business.
What's the Impact of Technology on the Legal Profession?
With more and more law firms embracing legal technology solutions, the profession has experienced major shifts in law firm operations and overall work culture.
Let's take a closer look at some of the major ways that technology has impacted the legal profession.
Makes Law Firms More Efficient
Legal technology introduced factors like automation and e-discovery software to law firms everywhere, meaning that information processing is faster and lawyers can spend more time on productive tasks.
Automation in particular has shaken up the typical lawyer's workflow, making things like client intakes, legal matters, and billing easier. For example, a client visits a law firm's website and fills out a form. That information then gets sent to a CRM or lead management system, where a lawyer or legal professional gets notified to respond. With pricing, software like AltFee easily manages every aspect of client project pricing, from setting out the initial scope to collaborating with colleagues on how to price a client project.
Increased Transparency Between Law Firms and Clients
Client expectations of law firm transparency throughout their entire legal service are very high, meaning law firms have to be prepared to meet those expectations. Thankfully, legal technology can help with that process.
One way is through the use of digital communication tools to keep in touch with a client throughout their legal matter, like video conferencing to give a status update or touch base about key decisions, or sending documents back and forth for review.
Another way is moving to a value based pricing model that provides the client with a clear pricing structure for the services provided by a lawyer, usually offering an upfront understanding of fees for the work.
Increased Convenience for Lawyers and Clients
More tech often means more conveniences. Legal technology has made it much easier for lawyers and clients to get things done and keep legal matters moving along smoothly. For example, e-signatures eliminate the need to mail or scan a physical document that requires a signature, and video conferencing means that lawyers and clients can meet without having to commute.
Fosters Collaboration Among Legal Professionals
Technologies like Slack and Google Docs have been available as collaboration tools for businesses for years, but it's only recently that increased moves to AFA pricing structures have encouraged legal professionals to collaborate more and more on things like pricing. In North America, client demand for law firms with some sort of AFA pricing model increased by 28% in the last year.
Collaborating with other legal professionals within your firm on pricing is a win-win for everyone, as they can use your feedback to adjust their pricing strategy and vice versa.
With AltFee, for instance, you can leave comments, feedback and share your experiences on specific client projects or pricing templates (which we call guidelines) to easily go back and forth between colleagues on the best pricing strategy for your law firm and your clients. The ability to attach comments to specific projects helps exponentially with context, so everyone can always be on the same page when it comes to pricing.
Legal Technology Market Overview
The legal technology market as a whole has become a behemoth over the years.
The entire legal tech market, in 2019, generated a revenue of over 17 billion USD. The legal tech startup market also shows impressive numbers, with a forecasted compound annual growth rate (GAGR) set at 27.82%, with revenues expected to reach two and a half billion USD by the end of 2025. These startups are often responsible for bringing new and innovative offerings to the legal tech industry, such as AI (artificial intelligence).
The adoption rates of legal technology services among corporate legal departments especially have also seen huge growth over time. According to Gartner, In 2017, legal tech spending among corporate legal departments was 2.6% of in-house budgets, which grew to 3.9% in 2020. This increase is expected to continue to 12% of in-house budgets by 2025.
As we mentioned before, some have pointed to the pandemic as a big reason why law firms finally embraced technology. And indeed, 2020 seemed to be the year where most law firms and in-house corporate legal departments invested the most in legal tech solutions, with software featuring AI consistently being highlighted as a popular choice for both corporate and private law firms.
Legal Outsourcing
Some firms have looked to outsource some of their projects to specific legal process outsourcing companies (LPOs) to save time, lighten their workload, and save money. Outsourcing, in general, isn't new to other industries, but it's still relatively new to the legal industry
Outsourcing legal services works in a similar way to other industries where outsourcing is standard, like marketing agencies, for example. Let's say you hired a marketing agency to build you a website. Some of their staff might be in-house, but chances are some of the work is outsourced to freelancers and contract-based workers. This helps the agency save money while still being able to take on a greater amount of work.
The same principle can be applied to a law firm. Instead of rejecting work or going over budget with certain projects, aspects of the work can be outsourced to solo practitioners, contract lawyers, or smaller firms to complete.
It's clear from these trends that the growth of the legal tech industry isn't slowing down any time soon. As more and more law firms discover the benefits that the latest law firm technology can offer, we're sure to see continuing shifts in the way the legal industry as a whole operates and provides services for clients.
Types of Law Firm Technology
As is typical of new tech offerings in general, law firm technology has expanded in recent years to a wide variety of software offerings. These include, but are not limited to, the software described in the following table:
Benefits to Your Law Firm or Legal Department
What all the aforementioned legal technology services have in common is that they provide similar benefits to your law firm, including:
Streamline your workflow processes. Instead of needing days or weeks to complete discovery and obtain signatures, as an example, the convenience and ease of access of legal software mean that these tasks can be completed quicker than ever before. With the addition of legal workflow software, everyone in a law firm can be kept on track without having to manually manage their tasks and deadlines.
Reduce human error. Mistakes can happen, but the frequency of errors can be significantly reduced with legal tech tools. When parts of processes are automated through a CRM or legal workflow software, for instance, it ensures that the task is done the same way every time, eliminating the possibility of errors occurring.
Gives you more time to practice the law. Instead of spending the majority of your time on administrative or routine tasks, law firm technology either does these tasks for you through automation or greatly increases the efficiency of completing them, meaning you have more time to actually practice the law.
Top 4 Legal Technology Software
There are a ton of legal technology software offerings available. As a result, it can be tough to separate the wheat from the chaff and figure out what software is worth your time and what isn't.
In our list below, we've picked top offerings from each type of law firm software category, including fee management, practice management, accounting and billing, lead management, and e-discovery.
If you're looking for a way to effectively manage your law firm's pricing, AltFee is the way to go. With the ability to create pricing guidelines that can be modified for individual clients, as well as built-in collaboration tools, you can confidently create prices that give you a competitive edge over others and are easy to pitch to clients.
Your pricing template guidelines and list of priced client projects can be sorted into categories that represent your service offerings to keep everything organized. Your main dashboard also shows recent communications so you can always keep track of new comments and feedback from your colleagues, and action as necessary to adjust your pricing for a specific service.
As a legal technology company that offers practice management software and a CRM, Clio is one of the most widely-known names in the legal software industry. It is often considered one of the top legal technology companies. Since Clio offers two different types of software, we'll take a closer look at each one separately.
Law Practice Management
This software basically handles all processes associated with managing cases, billing, document management, and more. It allows you to accept payments from clients directly through the software, as well as handles e-signatures and document storage.
Client Intake and CRM
From automating certain administrative tasks to scheduling and managing incoming clients, this robust software provides a way to stay organized with all the moving parts of your law firm. For example, you can tag contact lists for easy referral, and automate tasks like appointment reminders and email follow-ups.
If you need software that can handle numbers, Soluno is what your law firm is missing. From accounting, billing, and taxes, Soluno is a trust-compliant legal technology company that gives you a way to keep your books in check. It can even integrate with popular practice management software like Clio, making it easier to maintain a seamless workflow.
Gone are the days when discovery had to be done manually. Instead, software like Logikcull can sift through huge volumes of discoverable data and help you identify the juicy tidbits while disregarding the stuff that doesn't matter. It also integrates with Google Vault, Slack, and Microsoft 365, meaning you can export or import data as needed.
Legal Technology Trends to Watch Out For in 2022
Legal trends are constantly changing and evolving as the industry continues to embrace new and innovative ways to do business. As we move further into 2022, here are the main legal technology trends to keep an eye on:
Conclusion
It's clear that legal technology is changing the way the legal industry operates, from providing more transparency around pricing to adopting new and innovative ways to make the entire legal process more accessible, efficient, and effective. As legal technology continues to evolve to meet the demands of both lawyers and clients, it'll be interesting to see how the industry continues to change over time.
Providing cost certainly for clients is often achieved through the adoption of an AFA pricing model. While it takes time to create effective pricing that works for both your law firm and your clients, the results are worth the effort. Discover how AltFee can make managing your AFA pricing easy and straightforward by reaching out to us for a demo today.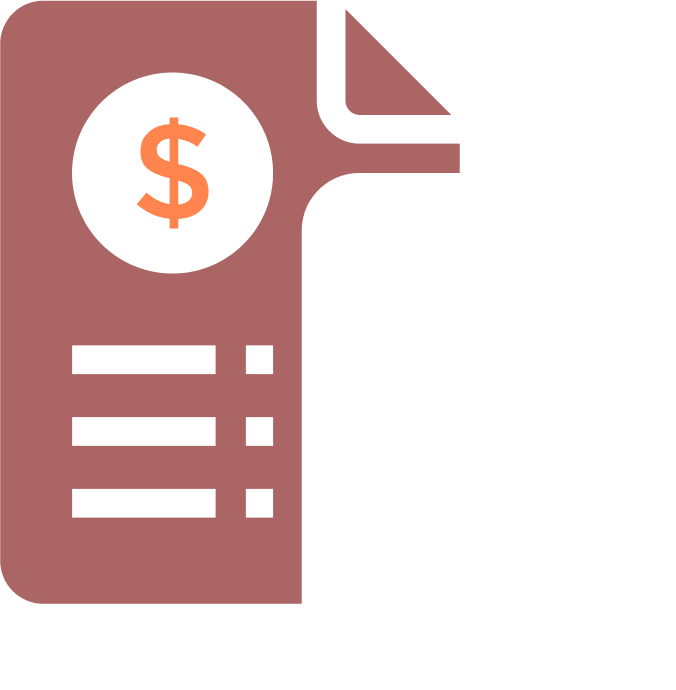 ROI Calculator
Interact with our ROI Calculator to compare an hourly project with an AltFee project, and you'll discover:
what the firm-wide impact could be annually
how much your firm could financially benefit on a single matter