How to Win at Alternative Fee Arrangements and Scale Revenue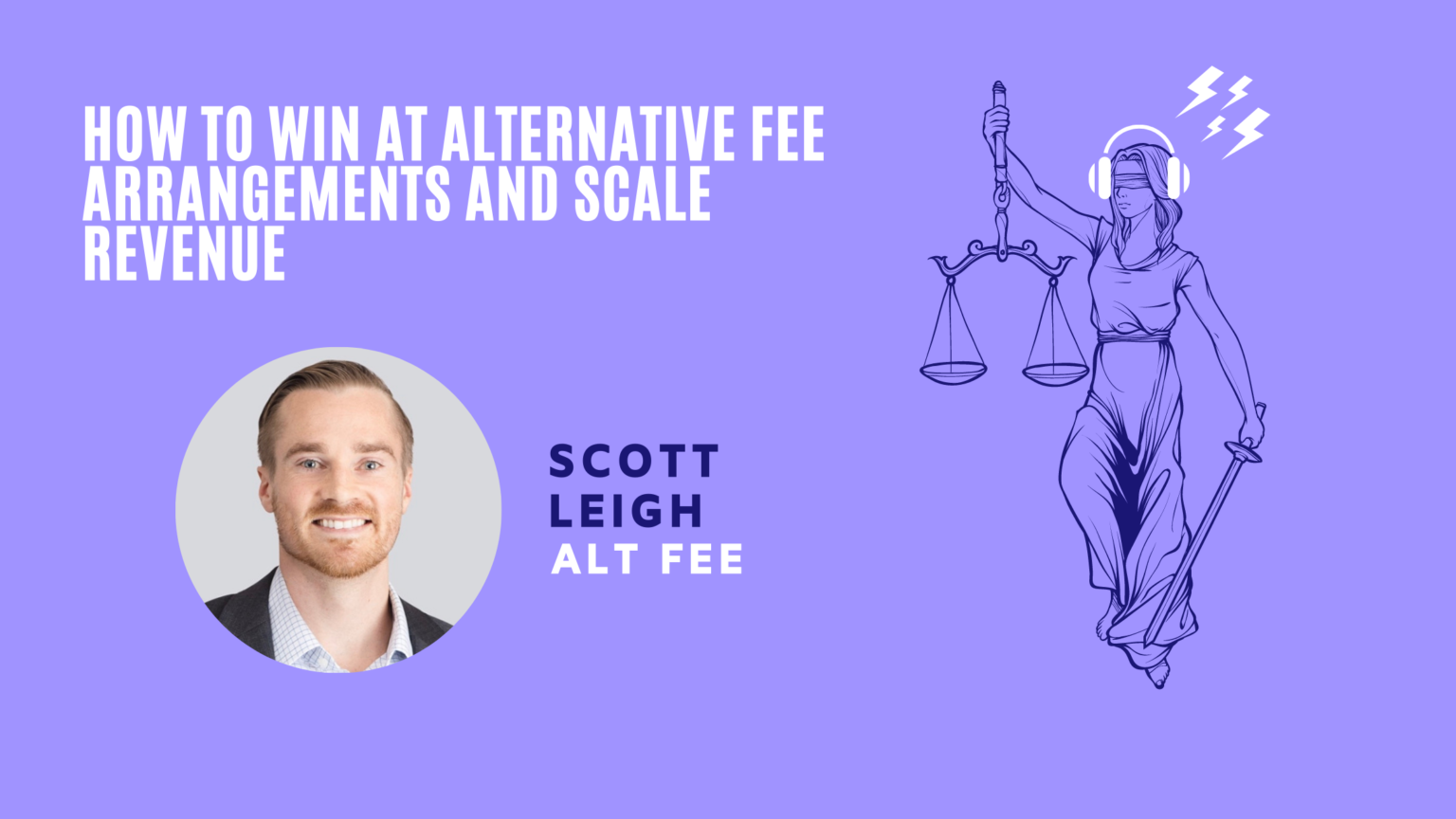 Scott recently appeared on the Legal Karma podcast to chat about Alternative Fee Arrangements and how law firms can scale their revenue by moving away from the traditional billable hour pricing model. Here is a short summary of what they cover as well as a link to listen:
For decades leaders have spoken up against the billable hour and the tide is turning toward alternative fee arrangements. For many of us, we're just concerned with being good lawyers and are focused on keeping our clients happy. During this call, Legal Karma Founder Kory Kelly is joined by Scott Leigh, co-Founder at AltFee. Together, they discuss what's causing alternative fees to take center stage, common pricing models, and how to win and bring home the big bucks.
https://legalkarma.org/how-to-win-at-alternative-fee-arrangements-and-scale-revenue/