5 Benefits of Lawyer Flat Fee & Other Types of AFAs
As lawyers, we're all intimately familiar with the billable hour. Charging clients solely based on our time has long been standard practice in the legal industry.
But that narrative is quickly changing. These days, clients are increasingly asking for more cost certainty, transparency, and value for money when it comes to the legal services they purchase. This means that law firms have had to adapt their pricing strategies to suit their client's needs.
But it's not just clients that want better pricing options. It's lawyers as well.
It's no secret that the billable hour often leads to lawyer burnout, as it encourages them to work extra hours or pad their billable time to meet their law firm's billable hour requirements. When a law firm embraces an alternative fee arrangement pricing strategy, there's less of a focus on time (no more tracking your time in 6-minute increments!) and more focus on output.
In fact, when it comes to alternative fee arrangements, the typical benefits include:
Better upfront price certainty and transparency for clients
More confidence for lawyers and legal professionals in presenting pricing to clients
More focus on the perceived value of legal services (from the client's perspective) rather than a price tag
Better working conditions for lawyers, with less of a strict focus on time worked and more of a focus on efficiency
Increased access to legal services for more clients (e.g. unbundled legal fees offer the option for the client to only pay for the legal services they absolutely need, and the lawyer only performs that work)
But in this post, we'll get into more granular detail about two popular terms for AFAs: flat fees and fixed fees.
Let's get started.
What is a Flat Fee for a Lawyer?
The concept behind a lawyer flat fee is relatively simple. The lawyer charges one total fee for legal services. Common types of flat fee services include drafting documents (e.g., Last Will and Testament or family law agreements), signing a document as a notary public, real estate transactions, and uncontested divorce.
The flat fee is outlined in the engagement letter to the client before the legal work starts and typically does not change, regardless of how much time the lawyer spends on the case or the result of the case itself.
The beauty behind the lawyer flat fee is that it's very simple:
the lawyer meets with a client (virtually or in person), gets the relevant details of the case, and presents a flat fee.
The client knows exactly what they are expected to pay once services conclude, and it's easier for the lawyer to confidently present pricing to the client.
A recent Bloomberg Law survey found that among the 84% of law firms that use AFAs, 71% identified flat fee billing as their most-used alternative fee structure. The main reason for this was due to demand from clients since flat fee billing is easy to understand and offers complete price certainty.
Flat Fee Lawyer vs. Fixed Fee Lawyer
The terms "fixed fee lawyer" and "flat fee lawyer" are actually synonymous, meaning that they refer to the same thing. Clients may encounter both terms when they are searching for a lawyer and become confused if both of these terms are used throughout a law firm's website, advertising, or documentation. In that sense, it's best to be consistent and choose just one term or take the time to explain that both terms mean the same thing.
5 Benefits of Lawyer Flat Fee
Providing flat fees for your clients has many advantages, for both the client and your law firm. Let's explore them in more detail below:
1. Easy to Explain
Being able to easily explain legal fees is an attractive option for lawyers. The billable hours law firm, after all, could argue that charging by the hour is extremely easy to explain to a client: the lawyer has an hourly rate, and you pay for the hours it takes to complete your case. It's the same as taking your car to the mechanic or hiring a plumber.
But as we all know, once you scratch the surface of the billable hour, you uncover the unpaid bills, the begrudgingly-given discounts, and the seemingly endless follow-ups to collect on accounts receivable.
Do you know what's even easier to explain upfront and less likely to result in negative financial hits to a law firm?
The lawyer flat fee.
The lawyer meets with the client. The client explains what legal services they need. The lawyer uses their previous experience and ability to scope out a case and perhaps consults with colleagues to come up with a flat fee price to include in the engagement letter. The client now knows how much they'll need to pay when the case is done. Simple, right?
If the lawyer is using AltFee, then absolutely.
With AltFee, your alternative fee pricing lives in one intuitive piece of software. Creating and managing pricing lists and collaborating with colleagues are all done in one place, using the software's built-in pricing templates and collaboration tool. You can choose from AltFee's template database, edit said templates specifically for each client, or start from scratch and create your own. When it comes to managing your pricing, AltFee is the intuitive, easy solution your law firm needs.
Start Earning More Revenue with Fixed Fees
Break free from hourly pricing and take the fear out of scoping and pricing client projects to start maximizing profitability.
Book A Demo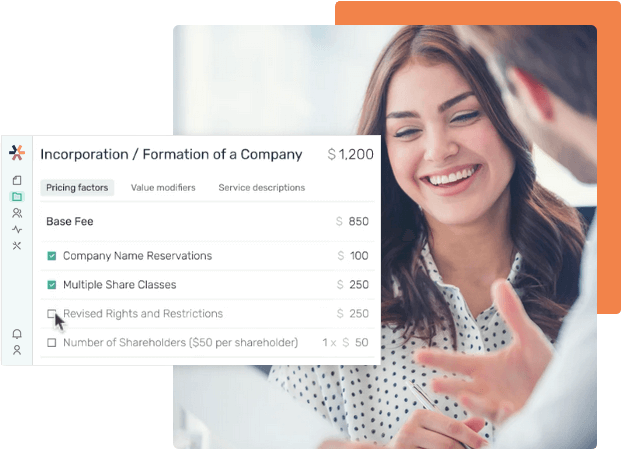 2. Eases Stress with Legal Fees
Managing certain types of cases, such as divorce or family law, can be extremely stressful for both the lawyer and the client. The added financial uncertainty for the client of not knowing how much they will have to pay in the end is just another layer of stress on top of an already rocky situation.
But just offering fixed fees in place of the typical billable hour can go a long way in alleviating a lot of that financial stress, just with the simple fact that the client knows how much they are responsible for paying before legal work even starts. On the other hand, it can mean less stress for the lawyer as well since they won't need to worry about having difficult conversations with the client regarding billing.
3. Promotes Efficiency
With the billable hour, there's evidence that lawyers are encouraged to overbill, or otherwise take more time than needed to complete a project. This could be for a number of reasons, such as the pressure to meet law firm billable hours targets.
But with flat fee billing, there's no wiggle room, so regardless of how long a project takes to complete, the client is getting billed a flat rate. This encourages efficiency since if the lawyer is able to finish the project before the estimated time, then they still get paid the same amount.
One could also argue that a flat fee might encourage a lawyer to rush through a project, resulting in low-quality work. However, if the lawyer can develop ways to increase their output without taking away from quality (by using legal technology solutions or optimizing their processes), they can generate the same revenue in a shorter period of time without guilt. With flat fees, lawyers can charge a fair amount that considers their experience, expertise, and time, rather than just charging for straight time.
4. Reduced Administrative Work
Think about all the unbillable time that goes into managing billable hours:
Needing to fill out timesheets
Determining what time to bill to clients and what time to not bill to clients
Working extra hours to meet targets, but also underreporting to keep client bills reasonable
It's a whole thing. But with a flat fee arrangement, starting the stopwatch each time a lawyer responds to a client's email or takes a client call is typically unnecessary. The cost of those things is already factored into the flat fee, meaning that administrative time when it comes to billing is reduced.
Also, legal software like AltFee can make the process of determining pricing much easier and reduce that administrative burden over time as well. With AltFee, you can create templates for different legal matters in advance, using recommendations from AltFee's database (which you can also adjust if needed). The software promotes collaboration with colleagues inside your firm, giving them the opportunity to leave feedback and comments that appear directly to the side of the relevant matter. Over time, you can optimize your alternative fee pricing for different matters, including those with flat fee arrangements, and significantly reduce the administrative workload.
5. Gives your Firm a Competitive Advantage
Offering flat fees for legal services can give your firm a competitive advantage, especially if other law firms in your area don't offer this alternative billing option. Think about it from the client's perspective: if you were given a choice between a lawyer who can provide a straightforward set fee for the legal service you're seeking versus a lawyer who can only guarantee their hourly rate, which one would you choose?
With the first lawyer, you have the certainty of knowing how much your legal service will cost without surprises. With the second, the lawyer can give you an estimate, but you're still taking the risk of not knowing what your final bill will be.
The advantage for law firms is that they have complete control over the billing process and can make themselves stand out from others with a clear billing process that's focused on value. For this kind of certainty, clients might even be willing to pay a premium.
Types of Alternative Fee Arrangements for Legal Services
| | |
| --- | --- |
| Flat Fee Type | Description |
| Portfolio fixed fee | This lawyer flat fee structure is often set aside for larger businesses that require a number of legal services at a time. The flat fee works the same as a regular fee structure where the client is billed one total fee for all legal work. |
| Staged or phased fee | With a staged or phased fee structure, the legal work is divided into different stages, and the client is billed for each stage once it's complete. Each stage might have the same fee or a different fee, depending on the scope of the legal work needed. |
| Subscription or periodic fee | Ever heard of Netflix-style pricing for legal services? The subscriptions or periodic fee is typically offered to clients who need recurring legal services, such as real estate agents or large corporations. A monthly or annual fee is charged for a set of legal services tailored to the client's needs. |
| Contingent fees | No fees for the client unless the lawyer is successful. A percentage of the recovery is paid to the lawyer upon the successful result of a case. |
| Dead Deal discounts | If the transaction is terminated before the case is finished, the client only pays a percentage of the legal fees |
| Performance fee holdbacks | A percentage of the fee is initially "held back" by the client or the law firm, and paid based on the level of service or other factors |
| Success fees | A partial payment is made upfront and the remainder is paid if the lawyer is successful |
At the end of the day, the whole idea behind charging a flat fee for legal services is to make billing easier, while also providing the transparency and price certainty that clients are looking for. This means that law firms have come up with several ways to price different services using a flat fee structure that works for the client and allows the law firm to make a profit.
Flat Rate Fees Legal Firms
Many law firms have seen success from implementing alternative fee arrangements, including flat rate fees. Here are a few examples:
Porchlight (Family Law Firm)
Based out of Georgia, USA, serving families in a professional and compassionate way when they face litigation is at the core of Porchlight's values. They understand that navigating the complexities of the law and also dealing with what is likely a difficult family situation, such as divorce, is tough and that clients are often focused on keeping costs down.
In their efforts to better serve their clients, Porchlight adopted flat fee models for their traditional family law services. According to Porchlight, this benefits their clients in the following ways:
Knowing what financial obligations to expect in advance. From the beginning of the lawyer-client relationship, the client is aware of how much their case will cost. This price certainty allows the client to determine if they can afford the law firm's rate and allows them to decline the service before it starts if needed. Porchlight also points out that with hourly billing, clients can sometimes run out of funds before the case concludes, meaning that their lawyer can no longer represent them, and their legal matter is left in limbo. Family law fixed fees are one way to prevent this issue from occurring.


Builds trust and aligns common goals. Building effective attorney client relations is an important part of offering legal services. Offering a flat fee divorce lawyer helps convey transparency, so the client isn't feeling like the lawyer is spending more time on a deliverable than needed (even if they are not). With flat fees, the client is rest assured that they will pay one set fee, regardless of the number of hours that the lawyer is spending on the case.
Reducing stress with custom fees. Porchlight offers family law fixed fees for both contested and uncontested cases. They use the information gleaned from the intake and consultation process to set a custom fee for each client. This means that smaller cases might have one flat fee for the entire matter, while more complex cases might have staged fees to mark pertinent milestones in the matter. Regardless of the case, Porchlight has seen that offering flat fee pricing helps ease some of the stress, at least financially, that comes with family litigation cases.
Kahane Law (Real Estate, Family, Wills & Estates, and More)
As a law firm with several locations throughout Alberta, Canada, Kahane law focuses on providing a high level of customer service in the areas of real estate law, family law, estate law, and more.
Their view with regards to transparency of their legal fees is openly explained on their website, where they openly talk about how offering flat fees give their clients peace of mind and price certainty when it comes to seeking out legal services through Kahane law. The feedback that they received from their clients was entirely positive, with clients being most satisfied that they knew what they were going to pay before the legal service even started.
Though they don't exclusively offer flat fee pricing for every single legal service, Kahane law was able to expand their flat fee service offering into more areas of the law that they practice.
Evolve Law (Family Law Firm)
As a family law firm based out of Saskatoon, Saskatchewan, Canada, Evolve Law is extremely forthcoming about their legal fees, posting their "off-the-shelf" family law services directly on their website. They have completely transitioned from the traditional billable hour to only providing flat or fixed fee billing for their legal services. According to Evolve law themselves, the reason for this change was that they wanted to shift their mindset from selling their time to selling their advice and legal services. For them, this means taking the time to learn about their client's circumstances and use that information to estimate their total costs.
As part of their flat fee offering, Evolve law also offers monthly subscription packages for negotiating settlements.
Conclusion
There's a reason why flat fees for legal services are becoming increasingly popular among law firms everywhere. Not only are they easy to explain to clients, but they also provide price certainty, increased transparency, and overall contribute to a more client-centric experience.
More and more law firms are becoming increasingly focused on providing a better service experience for their clients. Not to mention giving their legal professionals a better work-life balance. It truly makes sense that we're seeing a greater shift to lawyer flat fees and other alternative fee arrangements.
Whether you're interested in either joining the world of alternative fee arrangements for your law firm or you're already well-versed in AFAs, AltFee is the pricing and collaboration tool you're looking for. Our software gives your legal professionals the ability to scope, collaborate, and price legal matters from beginning to end with ease.
Interested in learning more about AltFee? Get a demo today, and we'll walk you through our software.
Start Earning More Revenue with Fixed Fees
Break free from hourly pricing and take the fear out of scoping and pricing client projects to start maximizing profitability.
Book A Demo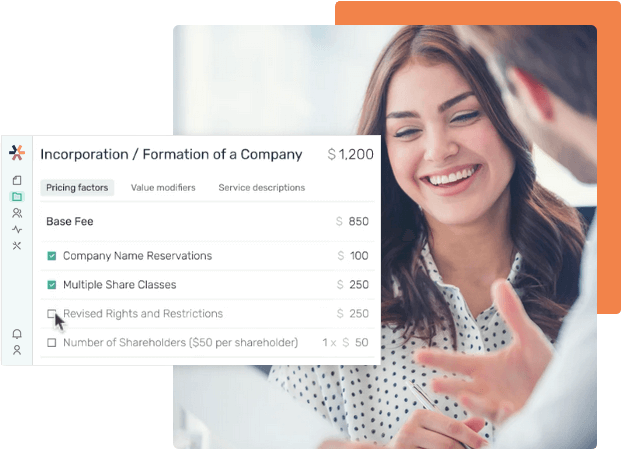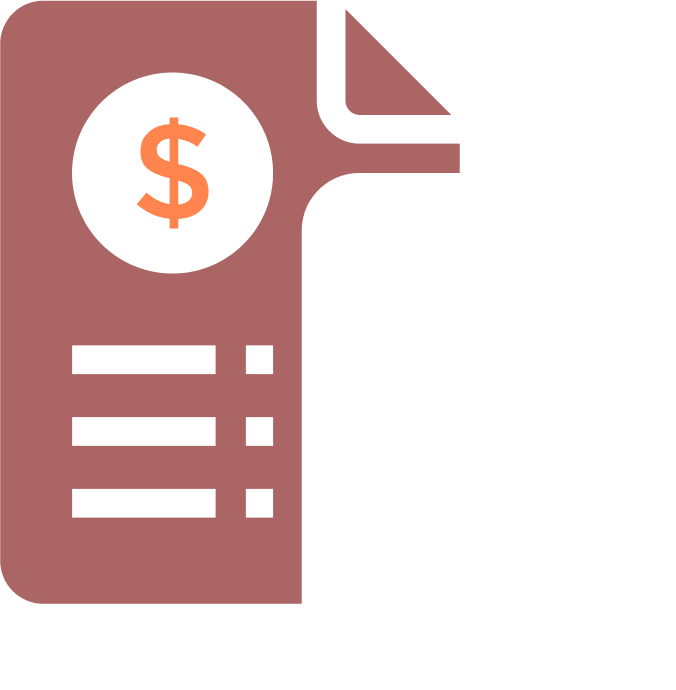 ROI Calculator
Interact with our ROI Calculator to compare an hourly project with an AltFee project, and you'll discover:
what the firm-wide impact could be annually
how much your firm could financially benefit on a single matter