This Legal Life: NOT Another Legal Podcast
AltFee Co-Founder + CEO Scott Leigh joins This Legal Life to discuss how using AFAs can help create a better client relationships. Scott will dive into not only what alternative fee arrangements look like but also how you can use them to drive better communication within your firm.
Enjoy the listen!
Newsletter Signup
Subscribe to our newsletter to receive the latest news.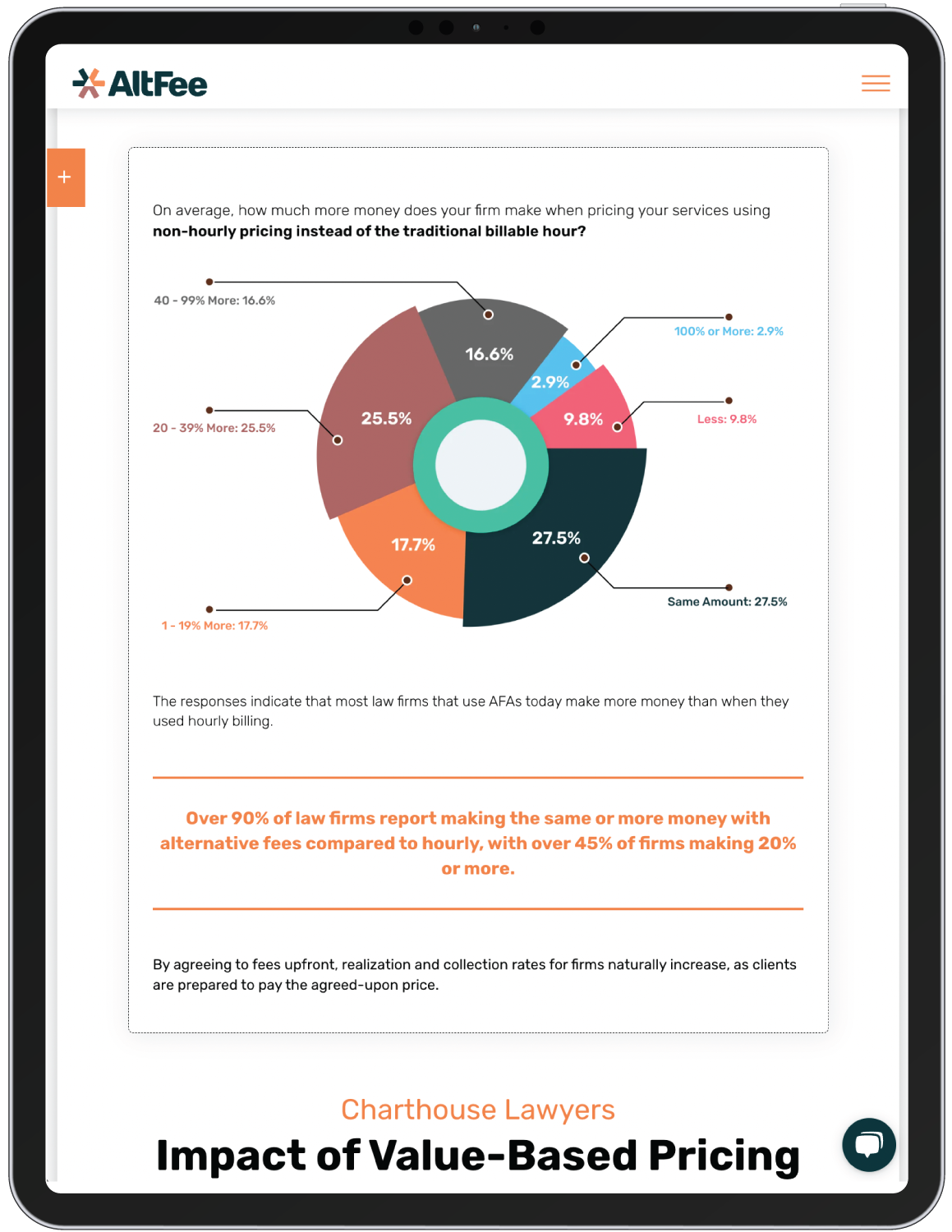 Legal Industry Pricing Trends Report 2023
Surveying legal professionals across the world, the report showcases how AFAs are contributing to increased profits for firms, better use of technology, and better work-life balance and working conditions for legal professionals.