DL&Co. Takes Their AFA System to New Levels with AltFee
In this Case Study you will learn about DL&Co's journey in building an alternative fee arrangement pricing system for their law firm, including: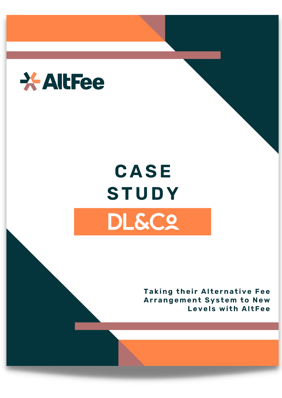 Where DL&Co's inspiration to transition to AFAs originated;
The challenges they faced by not having pricing software;
Why DL&Co chose to adopt AltFee;
The firm's impressive results after adopting AFAs and implementing AltFee (increased billing realization rates by over 21%!); and
What various team members have to say about their experience with AltFee thus far.
Newsletter Signup
Subscribe to our newsletter to receive the latest news.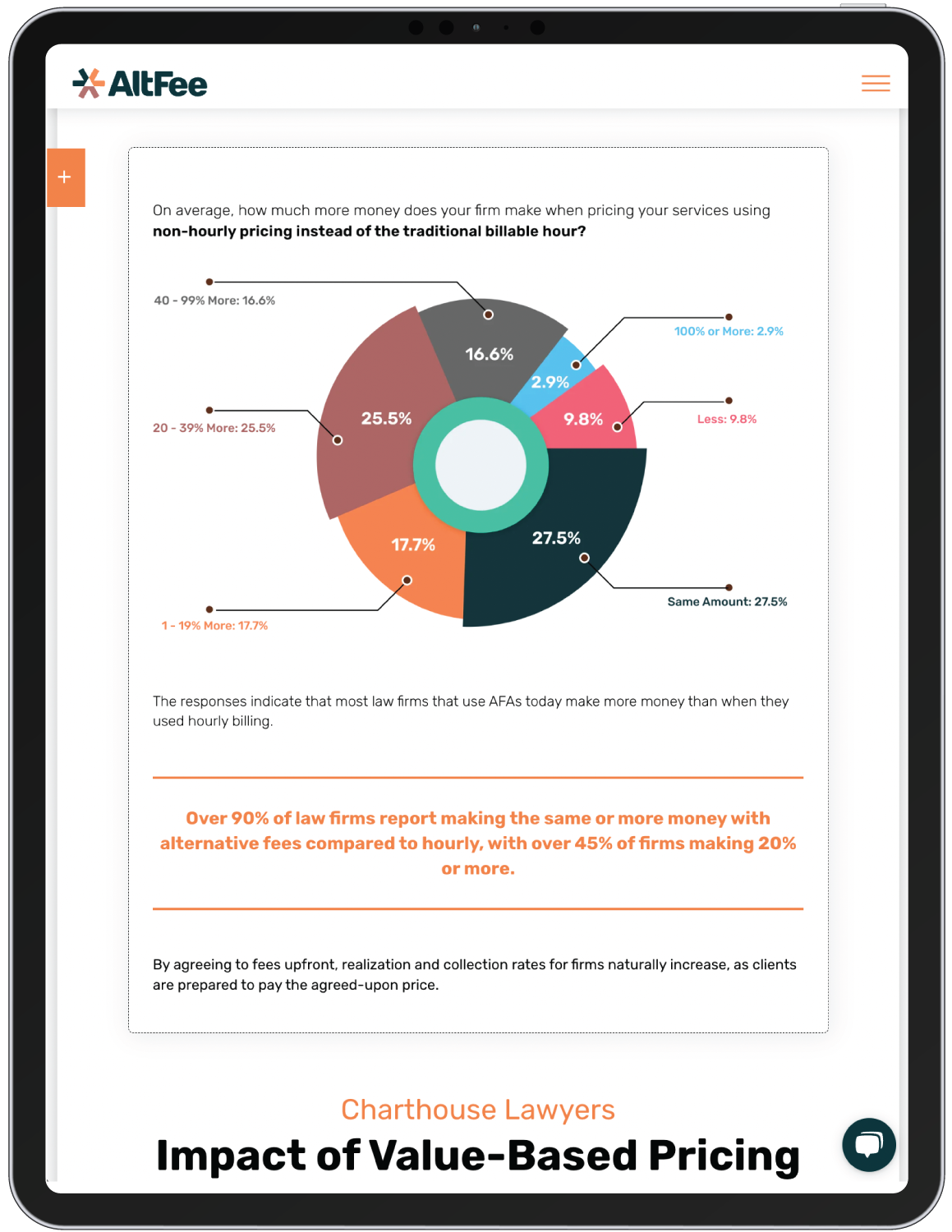 Legal Industry Pricing Trends Report 2023
Surveying legal professionals across the world, the report showcases how AFAs are contributing to increased profits for firms, better use of technology, and better work-life balance and working conditions for legal professionals.